NOTICE: Some Mac users see blank rectangles after upgrading to Mac OS 10.13.4.
It doesn't happen to everyone. It didn't happen to me, so I can't study it to find out why.
The good news is that it can be fixed. It needs to be completely uninstalled, then installed again.
To be sure it's completely uninstalled, use the free program called AppCleaner.
https://freemacsoft.net/appcleaner/


Over 150 solitaire games brought to life in 3D
| | |
| --- | --- |
| | OS X 10.6 or higher |
| | iOS 4.3 or higher |
| | Windows 8 or higher |
| | Android 2.2 or higher |
Legacy (non-app-store) downloads
These give you 4 free games, without ever expiring.
They require a registration code to unlock all games.

A new Mac version was released September 25, 2016.
- Fixed the error alert when using the menu bar in OS X Sierra.
- It no longer reports "unauthorized developer" when you run it.

The Kagi store that used to process purchasing is no longer in business.
Use the contact page and write that you wish to make a purchase. Purchasing is processed via PayPal. You will receive a friendly reply to confirm which app(s) you are purchasing, with the address to send payment to. The registration code(s) will be emailed to you following payment.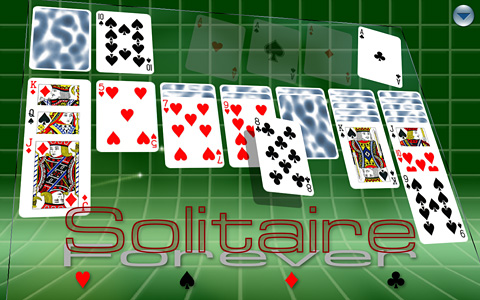 Click the image to view a screenshot gallery


Features:
- Over 150 games (displays over 300 known names)
- Beautiful, simple graphic interface
- Visual and textual rules for each game
- Unlimited undo/redo
- Multiple card decks and card backs
- Full screen and windowed modes
- Highlight playable cards
- Highlight cards of any rank
- Single or double click auto-move
- Sticky click option
- Auto-play to foundations
- Auto-flip face down cards
- Peek at hidden cards