Jigsaw puzzles brought to life in 3D
| | |
| --- | --- |
| | Please note that the Mac version is 32-bit, and will never be upgraded to 64-bit. It will not run in macOS 10.15 (Catalina) or newer. |
Legacy (non-app-store) downloads
These give you 6 free puzzle images, without ever expiring.
You will have limited functionality if you import your own images.
A registration code is required to remove any limitations.

The Kagi store that used to process purchasing is no longer in business.
Use the contact page and write that you wish to make a purchase. Purchasing is processed via PayPal. You will receive a friendly reply to confirm which app(s) you are purchasing, with the address to send payment to. The registration code(s) will be emailed to you following payment.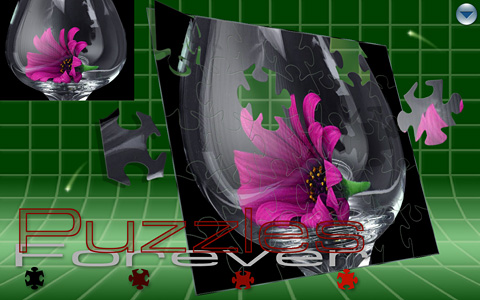 Click the image to view a screenshot gallery


Features include:
- Beautiful, simple graphic interface
- Create puzzles from 4 to 900 pieces
- Enjoy free built-in puzzles
- Import your own pictures to use as puzzles
- Several puzzle piece shape types
- Multiple real-time zoom levels
- Full screen and windowed modes