---
  Home  |  Download  |  Games  |  Features  |  Gallery Support  
---

Tabby Cat solitaire rules (1 deck of cards)<< Superior Canfield | Tam O'Shanter >>

Goal: Build complete sequences in the layout from king to ace regardless of suit, moving out each when you can.

Build the 4 piles of the layout down in any suit. Kings play onto aces. Empty piles can be filled with anything.

You can move a group of cards that are in sequence.

The 'tail' allows you to move any sequence of cards out of the layout. Use it wisely.

Each time you are done making moves, deal one new card to each of the 4 piles in the layout.


---

Variation of: Manx

Difference: You can move an entire sequence to the reserve (tail) rather than just a single card.

Manx can become quite frustrating at times with its 1-card limit in the reserve (tail). This variation will alleviate that frustration by allowing a sequence of cards.

Rules source: Solitaire Till Dawn, Semicolon Software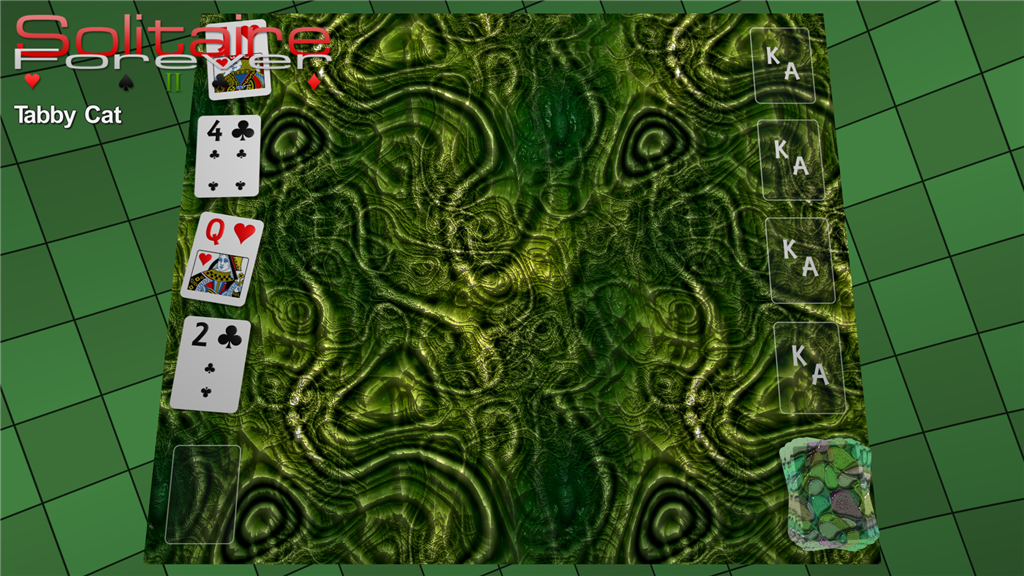 This is one of 4 layouts for Tabby Cat in Solitaire Forever II.


Back to top