---
  Home  |  Download  |  Games  |  Features  |  Gallery Support  
---

Tam O'Shanter solitaire rules (1 deck of cards)<< Tabby Cat | The Fort >>

Goal: Move out the aces when you can and build them up to king in any suit.

Turn up 4 cards at a time from the deck onto 4 waste piles. Once placed, cards can not be moved except to the ace piles.


---

Variation of: Auld Lang Syne

Difference: The aces are not immediately dealt.

Auld Lang Syne is nearly impossible to win. This variation reminds us of the saying, 'it could be worse'. Alphonse Moyse, Jr. states, "For hardy souls who don't care if they ever win".

Helen L. Coops and Douglas Brown state that you can alternatively match suits, and add 2 redeals.

Rules source: Dick's Games of Patience, Dick and Fitzgerald ~ 100 Games of Solitaire, Helen L. Coops ~ 150 Ways to play Solitaire, Alphonse Moyse, Jr. ~ 150 Solitaire Games, Douglas Brown ~ The Penguin Book of Patience, David Parlett ~ World's Best Card Games for One, Sheila Anne Barry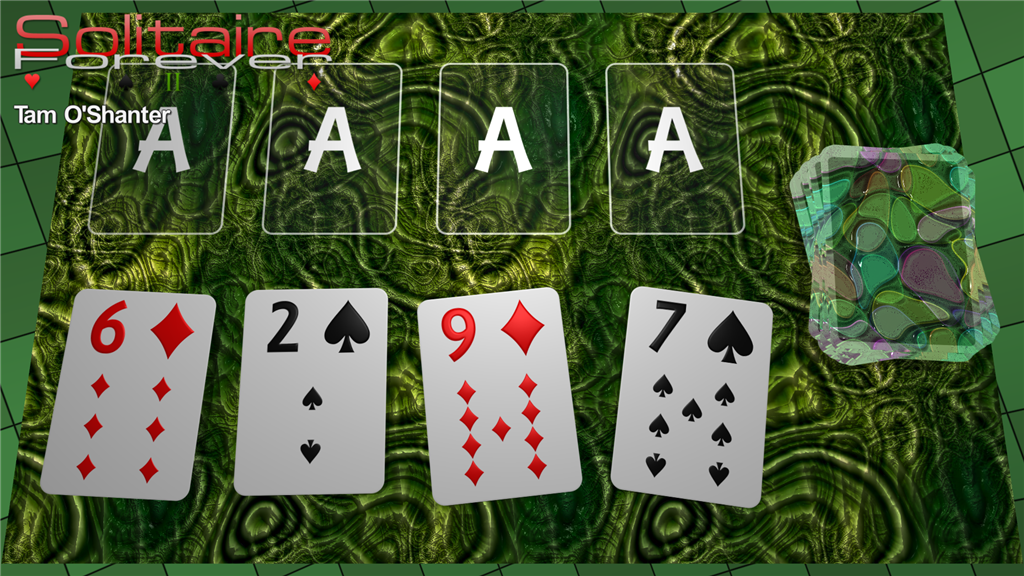 This is one of 6 layouts for Tam O'Shanter in Solitaire Forever II.


Back to top