---
  Home  |  Download  |  Games  |  Features  |  Gallery Support  
---

Decade solitaire rules (1 deck of cards)<< Deauville | Demon Fan >>

Goal: Discard all cards.

Turn up cards from the deck one at a time into one continuous spread, performing discards along the way.

Select any two cards. All cards in between are also selected. If the combined value of all card ranks equals 10, 20, or 30 then those cards are discarded.

Jacks, queens, and kings count as 10.


---

Seven Up is a very similar game, where the added ranks must total a multiple of 7 (7, 14, 21, 28).

George A. Bonaventure lists a game named "Ten" that is very similar. Cards do not need to be consecutive, but you must always group together exactly 3 cards; no more, no less.

Rules source: The Complete Book of Solitaire & Patience Games, Albert H. Morehead & Geoffrey Mott-Smith ~ 150 Ways to play Solitaire, Alphonse Moyse, Jr.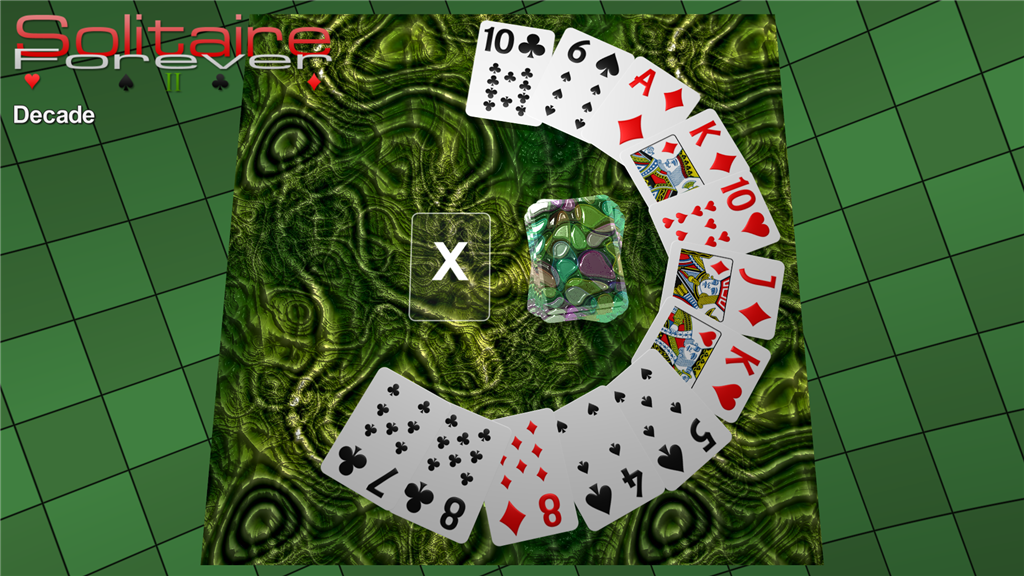 This is one of 6 layouts for Decade in Solitaire Forever II.


Back to top