---
  Home  |  Download  |  Games  |  Features  |  Gallery Support  
---

Baker's Game solitaire rules (1 deck of cards)<< Baker's Dozen | Baker's Game (Relaxed) >>

Goal: Move out the aces when you can and build them up to king in the same suit.

The 4 cells can hold one card each, used to help move cards around.

Build the 8 piles of the layout down in the same suit. Empty piles can be filled with a king.

You can only move one card at a time. As a time-saver you can move an additional card for every empty cell, since multiple moves would allow it.


---

Variations: Baker's Game (Relaxed), FreeCell

This game is named after C. L. Baker, who according to David Parlett "inherited the game from his father, who was shown it by an Englishman in the 1920s".

Like Seahaven Towers, its roots go back to Eight Off.

Wikipedia and Goodsol make it optional to use the original rule to only allow kings into empty spaces.

Rules source: The Penguin Book of Patience, David Parlett ~ SolSuite Solitaire, TreeCardGames ~ Pretty Good Solitaire, Goodsol Development ~ Wikipedia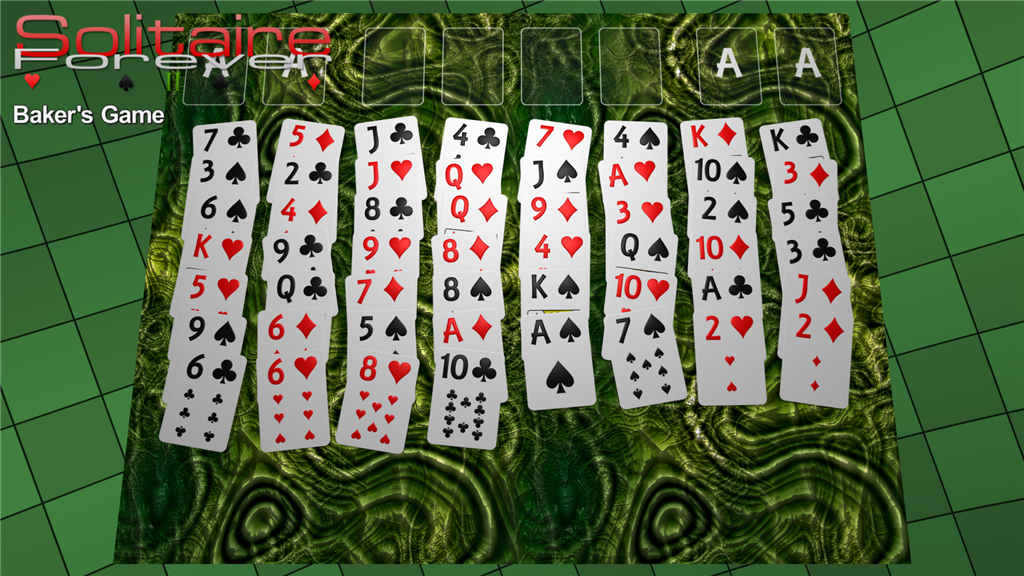 This is one of 5 layouts for Baker's Game in Solitaire Forever II.


Back to top